Valletta may be the smallest capital in the EU, but it pulls no punches when it comes to its heritage, as well as its historical and cultural value. Keeping in line with the theme of this week's opening celebration of Valletta as the European Cultural Capital for the year 2018, here is a one-day itinerary for the traveller seeking to become familiar with all that the city has to offer.
Follow our suggestions to a T or pick and choose your way around our recommended spots!
Early Risers (6 am – 8 am)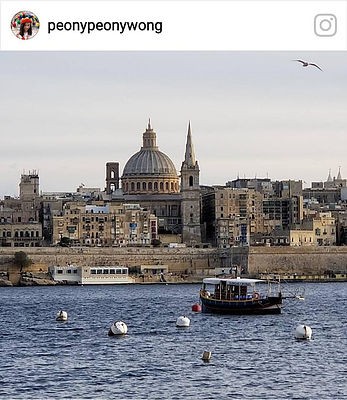 Image source: www.instagram.com
Valletta at dawn exudes a sleepy charm that is rapidly shaken off once the day starts around 8 am. Walk down the entirety of Republic Street and reach the fort of Saint Elmo for spectacular views of the harbour. Walking along the bastions will provide you with spectacular panoramic views of the harbour and The Mediterranean Sea. The Siege Bell Memorial is close by and definitely worth visiting.
Morning wandering (9 am – 12 pm)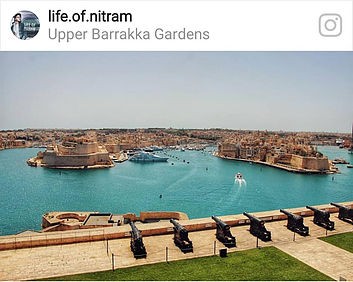 Image source: www.instagram.com
Having explored the peripheries of Valletta, head back up to the city. We suggest walking over to Old Mint Street and paying a visit to The Our Lady of Mount Carmel Church, the dome of which dominates the iconic Valletta skyline. Once late morning comes around, walk over to the Upper Barrakka Gardens, which provide a calm and quiet refuge from the now bustling streets. A postcard view of the Grand Harbour and the Three Cities lies in wait as a reward to make up for any of Valletta's steep streets and hills you've had to OR will have to encounter throughout the day. Stick around for the saluting battery cannon fire scheduled at noon each day.
Lunch (1pm – 2pm)
Image source: www.instagram.com
Two words: Caffe Kordina. This wonderful gem is located in front of the National Library and provides a variety of light snacks as well as meal lunch options with some traditional Maltese dishes on the menu as well. The Caffe is located within an old palazzo and comes with its own tea rooms, pasticceria, coffee bar and gelateria. The interior design is as gorgeous as the desserts that are on offer.
Afternoon Rambles (3 pm – 6 pm)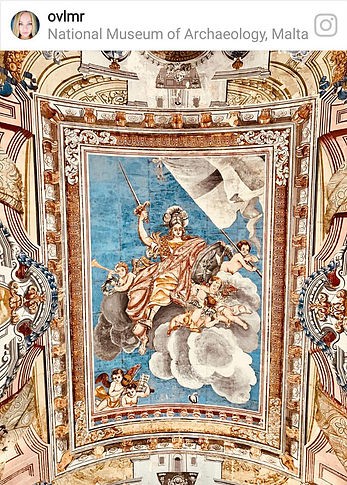 Image source: www.instagram.com
As Malta's capital, Valletta is home to a number of museums and sites of historical and cultural heritage. After lunch, pay a visit to the Grandmaster's Palace and adjoined Palace Staterooms and Palace Armoury. Expect to bask in the opulent style of the Baroque-themed rooms, tapestries and ceiling paintings. From there, make your way down Republic Street to visit Malta's War Museum incorporated within Fort St. Elmo. Alternatively, if you are more archaeologically-inclined, head the opposite direction and visit Malta's Archaeology Museum, home to various prehistoric artefacts.
Dinner & Night-time (7 pm+)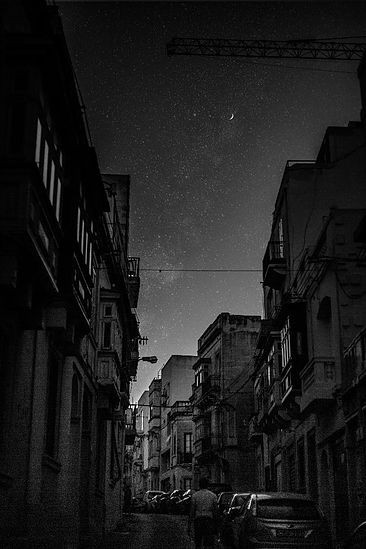 Image source: www.instagram.com
Dine at the waterfront area for plenty of restaurant choices by the sea or opt for dinner in any one of the eateries that dot the main streets of Valletta. Once you're done, head over to the vibrant area of Strait Street for a drink in an atmosphere that promises a great vibe amongst the rustic charm of Valletta's narrow streets.
Staying with us: Luxury Villas' Valletta House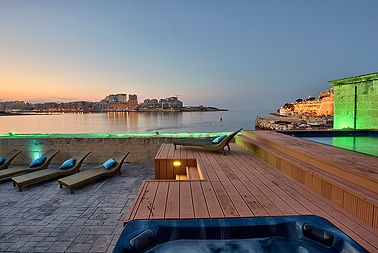 Make the most out of Valletta's status as the European capital with Luxury Villas' very own Valletta House, a
villa in Valletta
. The villa strikes the perfect chord of proximity to all that Valletta has to offer along with an unhindered, panoramic view of the Marsamxett harbour and Sliema front. More
properties in Valletta
.