The busy lifestyles we lead today are characterised by computers, smartphones, tablets, and countless other technological features. While these make life easier in many ways, we often find that this constant stream of information and connectivity can drain our minds, proliferating stressful thoughts and causing a strain on our mental prowess. It is imperative that we find some time to reconnect with our surroundings, grounding ourselves through Mother Nature, allowing our minds and souls to rest through the beauty of the universe present around us.
1. Dingli – Fawwara – Wied iz-Zurrieq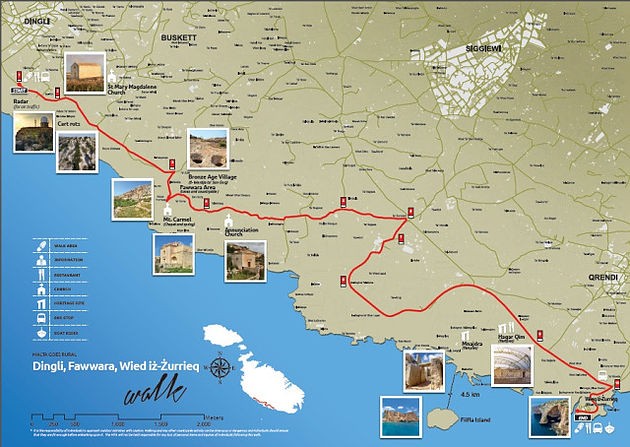 Dingli – Fawwara – Wied iz-Zurrieq Walk
This is the Red Walk – meaning you have to follow the Red Markers which pave the way. The walk departs from the Interpretation Centre at Dingli Cliffs, then going on to the left towards the Chapel of St. Mary Magdalene. From here you can take in the astounding views from the Cliffs, yet make sure to keep a safe distance from the edge.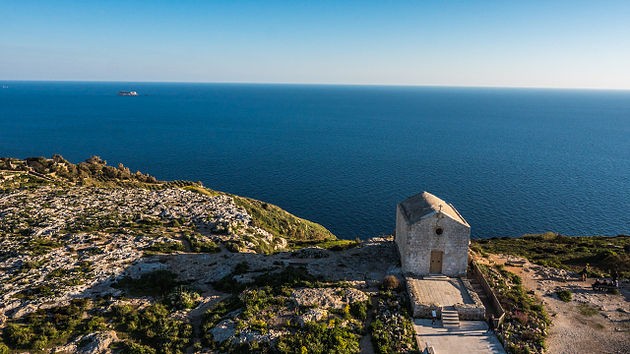 Chapel of St Mary Magdalene
The walk goes on towards the Buskett area, then passes through the idyllic, quiet countryside area of Fawwara, where nature prevails. Here you can admire the untamed artistry of nature in all its glory, and you can spot wild thyme growing freely among the garigue terrain.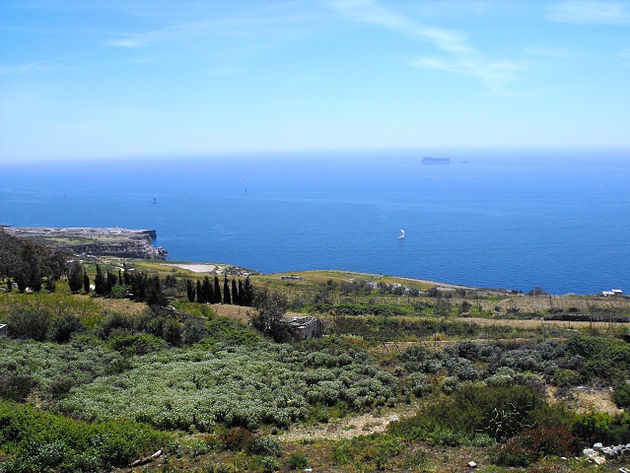 Countryside at Fawwara
The walk then rambles on towards the prehistoric temples of Hagar Qim and Mnajdra, from where you can also behold some spectacular vistas over to the island of Filfla. Following the Red Markers, you will find yourself in Wied iz-Zurrieq, a remarkable valley leading to a rocky beach. This walk is of intermediate difficulty, as there are some unpaved roads and rocky terrains to cross. However the calming presence of Filfla in the dazzling blue backdrop of the Mediterranean will surely appease the most burdened of souls, even if for a brief while.
Hagar Qim Temple with Filfla in the background
2. Maqluba Walk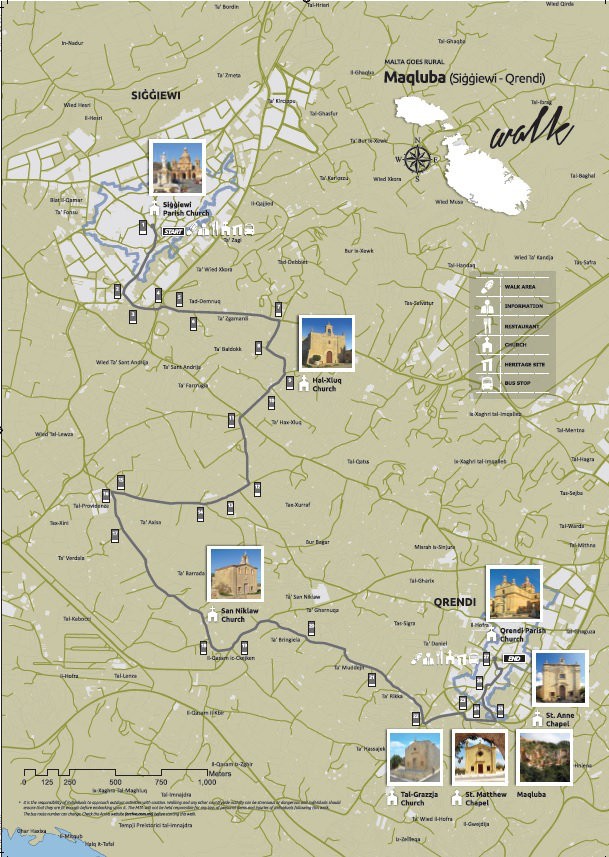 Maqluba Walk
This is the Gray Walk, thus you would have to follow the grey markers along this route. This trail starts from the parish square of Siggiewi, a village dating back to Medieval times. Wind through the narrow streets of Siggiewi, admiring the antique feel of the village, before heading on to your next marker.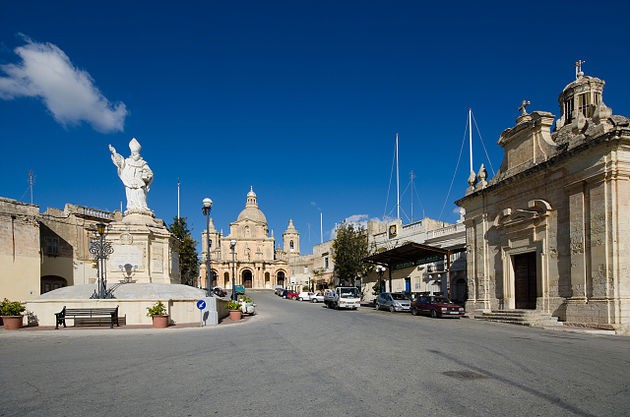 Siggiewi Parish Square
The trail goes on towards a small hamlet called Hax-Xluq, a quaint farmer's village which used to be a much larger settlement in the olden days. Here you can see a weather-beaten chapel, dating back to Medieval times.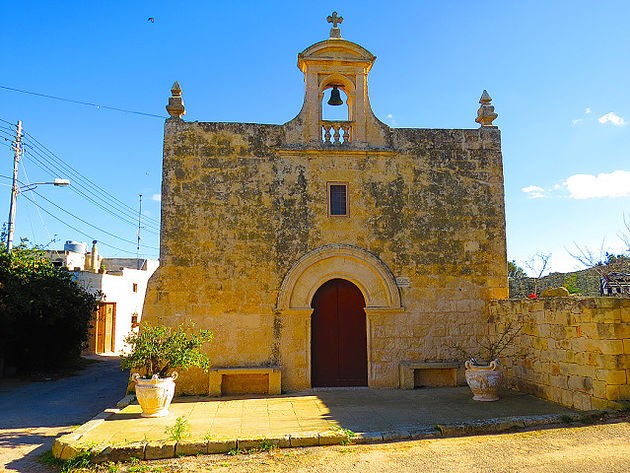 The Medieval Chapel at Hax-Xluq
Going on along the route, you stumble upon another meagre hamlet – that of Hal Niklusi. This village is now entirely made up of farmers, so you can take a look at how life in Malta used to look like some hundred years ago. Life here seems to halt, giving you a chance to take a well-deserved breath of calmness. Walking on along the grey markers, you will find yourself in front of another chapel, that of St Matthew, on top of the Maqluba gorge. This chapel is known to be one of the oldest in Malta, with evidence of it being present as far back as 1574.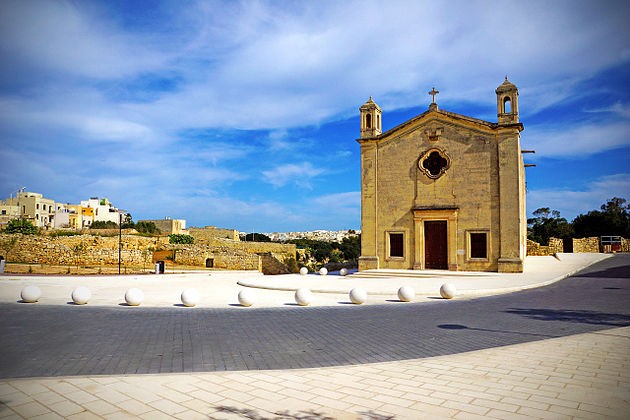 St Matthew's Chapel at Maqluba
The name 'Maqluba' in Maltese literally means 'upturned' and a walk down towards the mouth of the gorge shows why. The surrounding area is said to have collapsed in 1343, and local legend states that this was God's punishment for the brazen actions of the nearby villagers. Nowadays, this area is a secluded oasis of quiet and serenity, and you can also admire the various indigenous flora and fauna present here.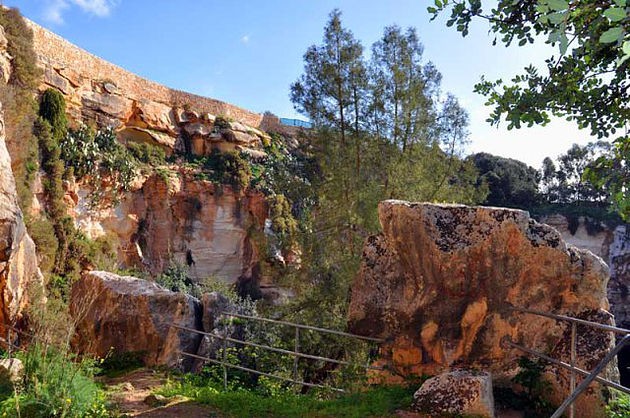 Il-Maqluba
3. Tas-Silg Walk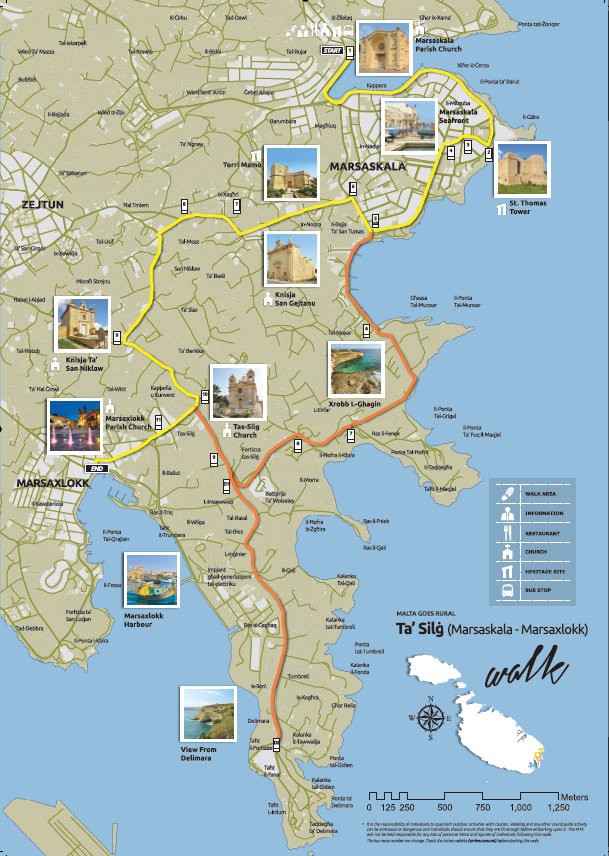 Tas-Silg Walk
This walk is marked by White Markers and meanders through the Southern villages of Marsascala and Marsaxlokk. It is a fairly easy route which passes along the coast, providing some stupendous sea views. The walk starts from the village of Marsascala, a sea-side small town, popular with Maltese and tourists alike, especially during the summer months.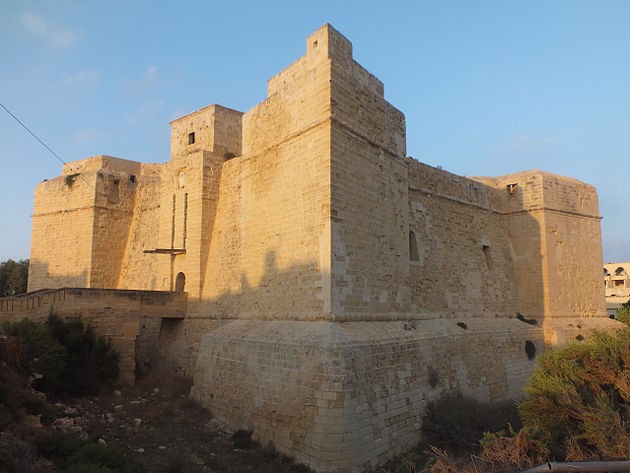 St Thomas' Tower
Walk all along the coast of Marsascala and you will find yourself next to St. Thomas' tower, which used to watch over Marsascala and the nearby beach of St Thomas Bay. The route proceeds towards the said bay, and further along towards the untarnished bay of Munxar, with its blinding white cliffs, and further on to Delimara, a popular swimming and cliff-diving spot.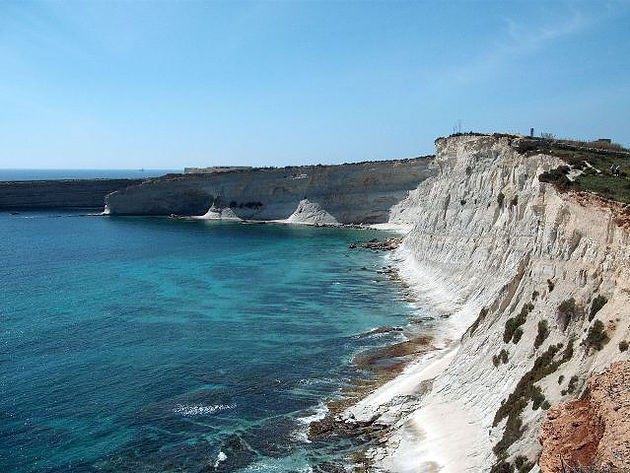 Munxar Cliffs
This walk then can take two different routes, Route A and Route B. Route A takes you to the chapel of Tas-Silg, as well as an archaeological site which is currently being excavated.
Tas-Silg Chapel
Route B takes you to the secluded beach of Xrobb l-Ghagin, a rocky beach with aquamarine seas. The magnificent views and crisp sea air work wonders on relieving stress and woes, so breathe deeply and expel your troubles to the elements.
Download more information about Tas-Silg Walk here.

Xrobb l-Ghagin
4. Watchtowers Walk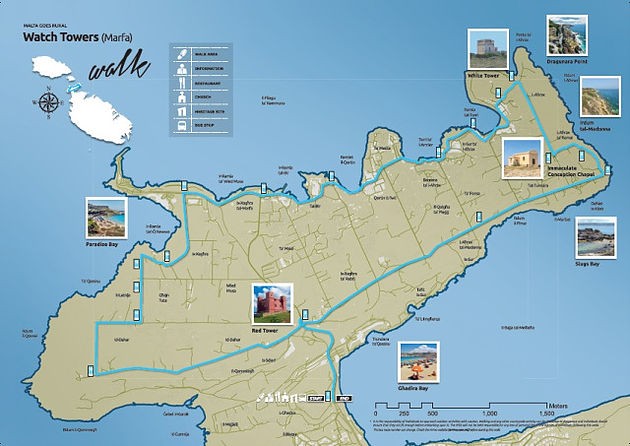 The Watchtowers Walk
The Watchtowers walk is marked with Cyan Blue Markers and is focused towards the Northern part of the island. Starting from Ghadira Bay, Malta's largest beach the route heads upward towards Malta's peak.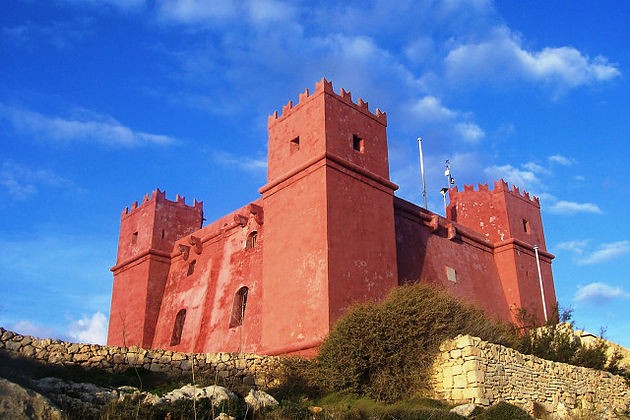 St Agatha's Tower
Passing St Agatha's Tower, better known as the Red Tower, you head West towards the Marfa Ridge, where you can view Ghadira Bay and Mellieha on one side, and Comino on the other. Further on you reach Rdum il-Hmar (meaning the Donkey Cliffs), where you can get a wondrous view of the island.
Going on along the trail, you reach the Ahrax Chapel, dedicated to Our Lady. Make sure to stay at least a meter in from the cliff edge, as limestone can easily erode underfoot. From here carry on towards Dahlet ix-Xmajjar Bay, then to Torri l-Abjad.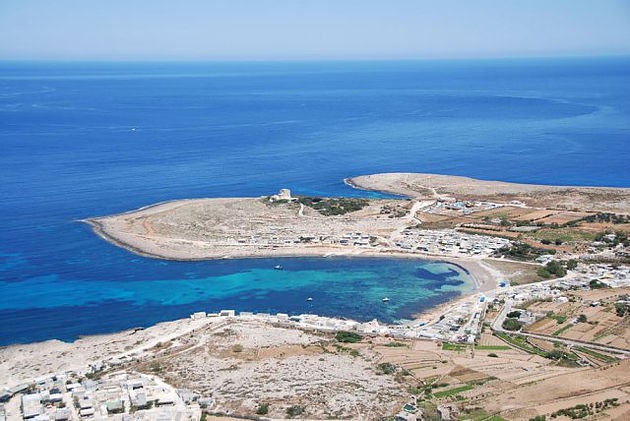 Dahlet ix-Xmajjar
Further on along the stretch of neighbouring beaches, you will come across Ramlet il-Qortin, a picturesque bay from where you can admire Comino in all its magnificence. From here you can admire Santa Marija Tower, built atop Comino, and used as a backdrop in various movies.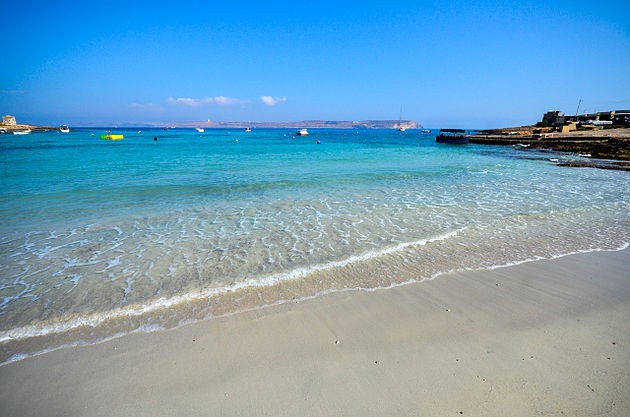 Ramlet il-Qortin
The walk then saunters on towards the aptly named Paradise Bay, with its shimmering white sand, and sea as clear as glass. Stop for a few moments here, to gather your thoughts and marvel at the beauty of the world around you. This walk is one of the hardest, but it is certainly the most rewarding. Head back to Ghadira Bay, for a well-deserved rest (and maybe a refreshing swim!)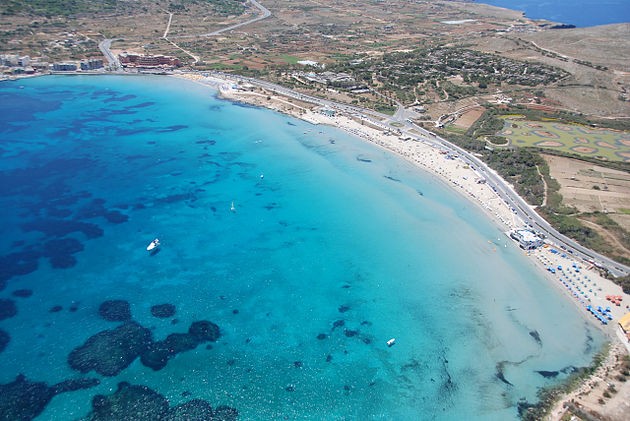 Ghadira Bay