The cuisine of the Maltese Islands boasts an eclectic origin that combines Mediterranean staples with Italian heartiness and North African flavours. This week we bring you a checklist of iconic and traditional dishes that represent the very best that Maltese cuisine has to offer.
Head over to the recommended eateries noted under each dish to try them out. Alternatively, get in touch with Luxury Villas to book your own personal chef service to cater for your dining requirements at the convenience and privacy of your own rented villa.
1. Snails in Aioli Sauce (Bebbux bl-Arjoli)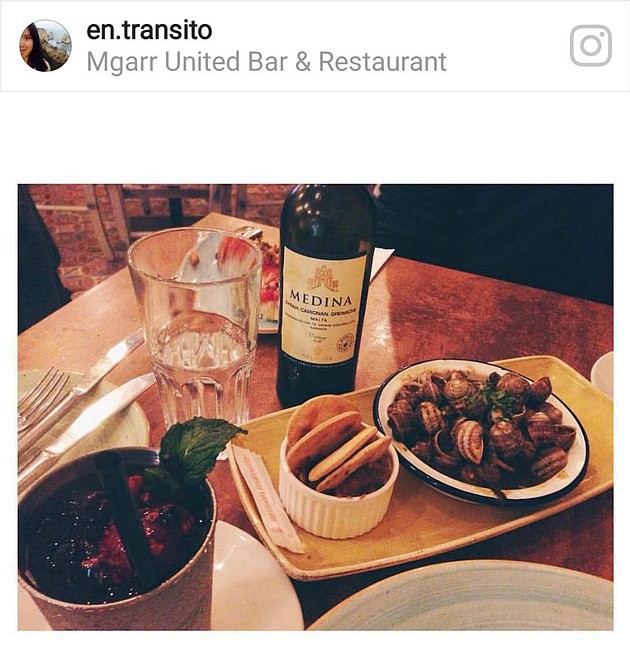 Image source: www.instagram.com
We start our list with one of the more unorthodox options Maltese cuisine has to offer: snails. Head over to a rural bar or any restaurant specialising in traditional cuisine and ask for cooked snails. These are generally cooked in wine, garlic, tomato and parsley and are served as an appetizer.
2. Broad Bean and Pasta Bead Soup (Kusksu)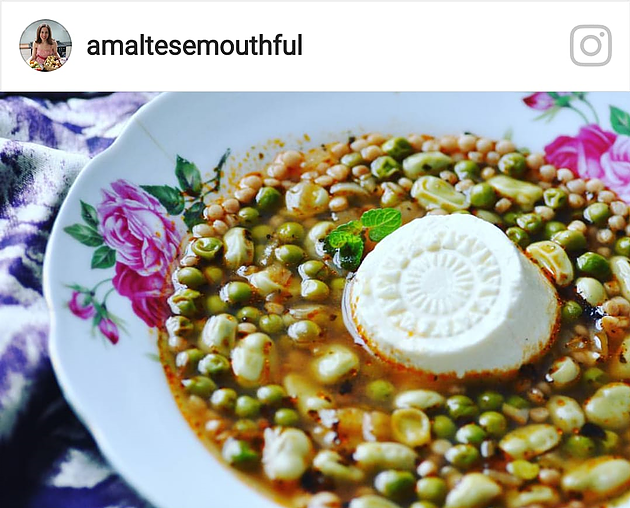 Image source: www.instagram.com
Kusksu is a wintry dish best cooked and served in the early months of the year when broad beans, as well as fresh garlic, are both in season and abundant. As a soup, it is hearty enough to serve as a main dish thanks to the mandatory pearl pasta and broad beans that are added to it. Variations may include the addition of boiled eggs and local cheeselets made from cow's or goat's milk. This soup is a popular feature on menus throughout the Lent period preceding Easter when the ingredients are guaranteed to be local and fresh.
3. Grilled Swordfish (Pixxispad Mixwi)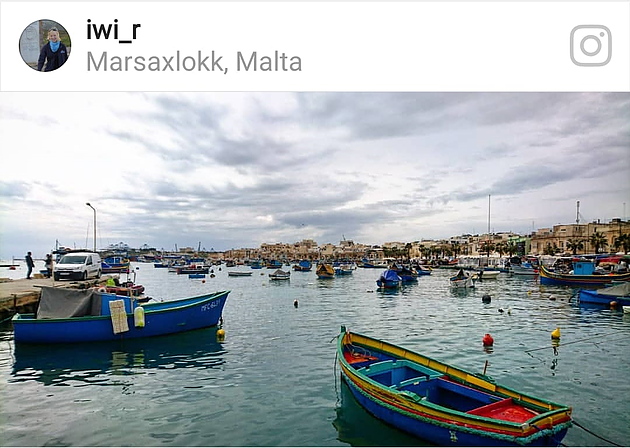 Image source: www.instagram.com

Access to freshly caught local fish comes with the territory and context of being an island country. Swordfish frequent the Maltese waters between July to September and are therefore a notable feature in restaurant menus looking to serve a pescatarian dish that takes on this traditional classic. The swordfish steaks are generally marinated, cooked and/or grilled in white wine and olive oil and are served with local vegetables and potatoes. Order this dish throughout the summer months at eateries that advertise their fish as local and fresh.
4. Rabbit Stew (Stuffat Tal-Fenek)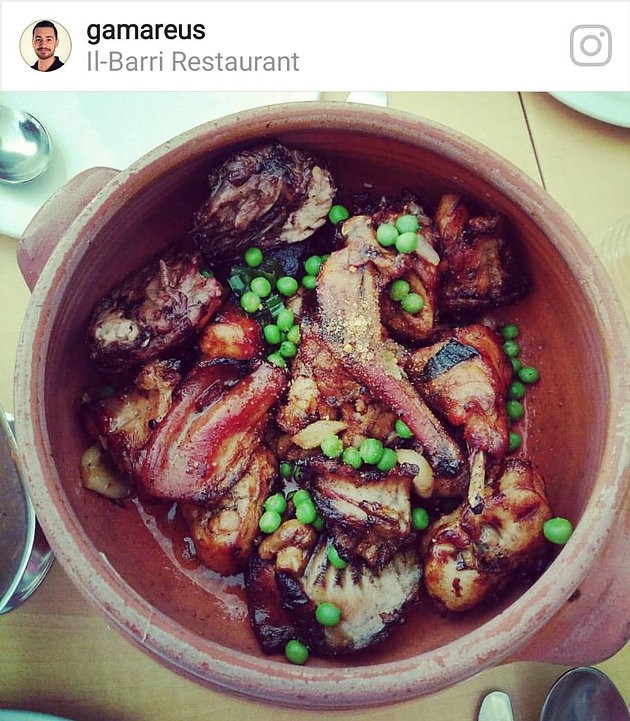 Image source: www.instagram.com

Any Maltese individual would instantly nominate rabbit stew as the main 'must-try-traditional dish' to foreigners frequenting the island and looking to sample local cuisine. Rabbit is also cooked and served fried as well as cooked in garlic and wine and served as a spaghetti sauce. The best versions of these dishes are found in small and traditional restaurants that specialise in homemade, hearty and local cuisine.
5. Stuffed Artichokes (Qaqocc Mimli)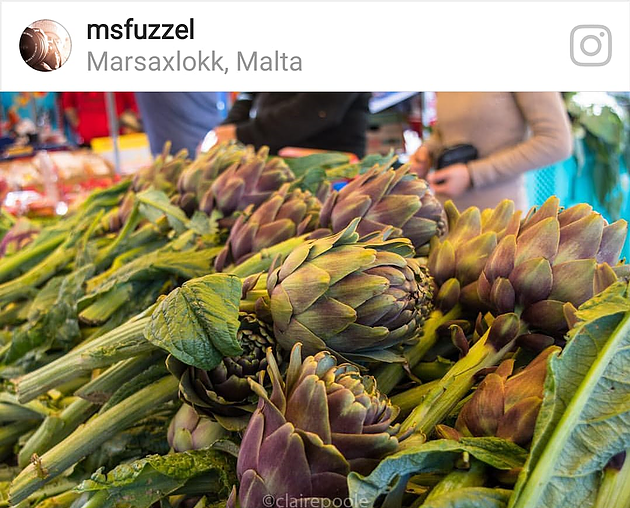 Image source: www.instagram.com

The onset of spring marks the beginning of artichoke season: an edible type of thistle that the Maltese make a classic, vegetable-based dish out of. The stuffing generally includes a number of staples packed with Mediterranean flavours: parsley, olives, capers, garlic and olive oil. The traditional recipe calls for anchovies however these can be replaced with sun-dried tomatoes for vegan diners. Whilst not a year-round feature on restaurant menus, inquire on the daily specials in February through April as chefs are more likely to feature artichoke dishes while the produce is fresh, local and in season.
6. Cannoli Filled with Ricotta (Kannoli Tal-Irkotta)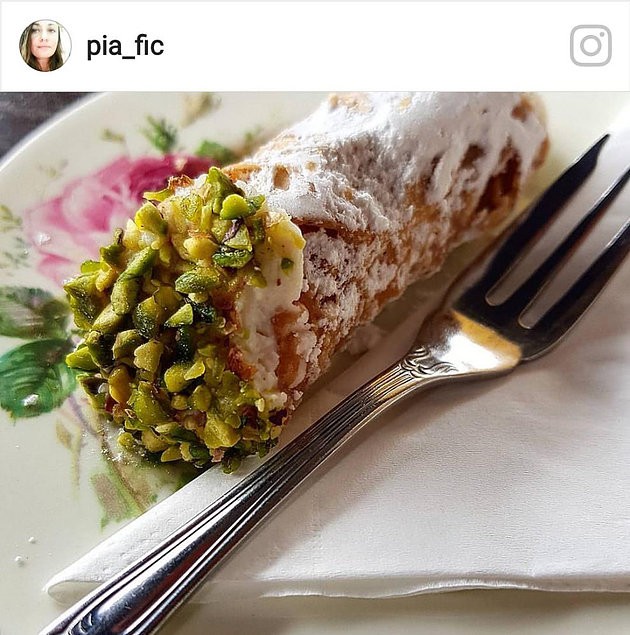 Image source: www.instagram.com

Ricotta Cannoli are Malta's take on the traditional Italian dessert that features a fried and crispy pastry shell filled with sweetened ricotta. Cinnamon is generally added for flavour along with multi-coloured candied fruit peel or nuts that garnish either end of the Cannoli. Enjoy this iconic dessert in any one of Malta's cafes. We recommend Caffe Kordina in Valletta, Busy Bee Cafe in Msida and Cafe Elia in Hamrun for fresh, homemade and in-house versions.
Have you tried anything local or are planning to sample some of what the Maltese cuisine has to offer? Leave us a comment below and let us know!