With its strategic, well-connected location and idyllic weather practically all year round, Malta is the ideal destination to combine business with leisure. Whether you're planning a multi-stakeholder sales meeting or a managerial trip, we've got you covered with plenty of options that will suit any needs and requirements.

University of Malta – Valletta Campus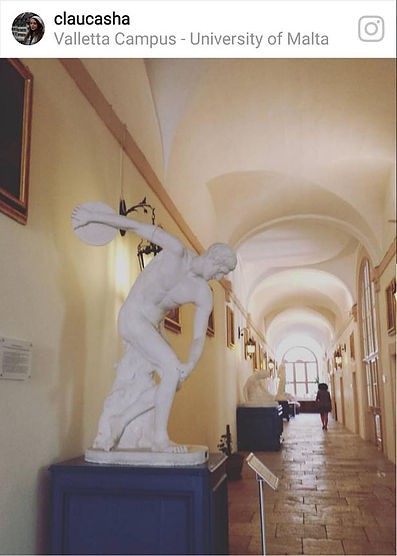 Image source: www.instagram.com
The Valletta Campus provides ancillary support to the main campus of the University of Malta and takes on external bookings for all the room space available. The building is centrally located in Malta's capital with two entrances, one on Merchant's Street and the other on St Paul's Street. It retains the baroque and classical charm of Valletta's architecture whilst also boasting a number of modern meeting rooms, board-rooms as well as a theatre, all equipped with audio-visual facilities.
This venue is ideal for meetings that seek to combine business in a professional and academic environment with a taste of all that the European Capital of Culture has to offer.
5-star hotels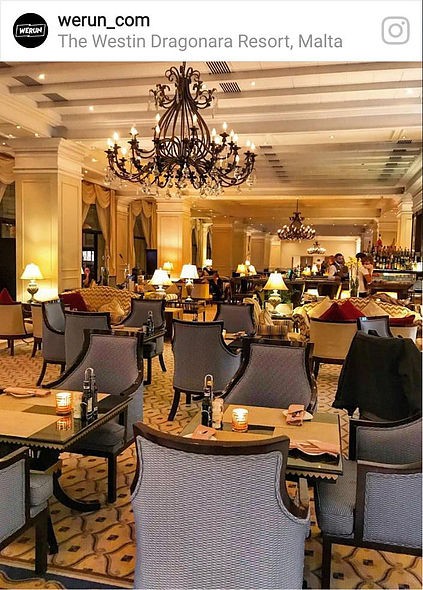 Image source: www.instagram.com

Practically all 5-star hotels in Malta provide the option of conference and meeting facilities and can be quite convenient for external guests who might want to book a night or two at the hotel itself. We suggest selecting any of the hotels located in St. Julians for proximity to the vibrant nightlife the area has to offer. Opt for the Westin Dragonara, The Hilton, InterContinental or Radisson Blu hotels, all providing stellar service against the backdrop of Malta's seascape views.
This venue is ideal for meetings with travelling, external stakeholders who require their own accommodation and are eager to make the most out of their evening and nights out in Malta.
Regus Swatar City Centre Workspace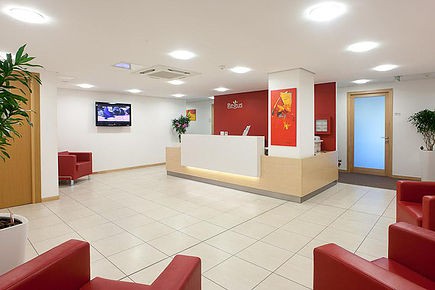 Image source: www.instagram.com

Regus provide state of the art meeting room facilities with 'pay-by-the-hour' rates, a reception centre to greet guests as well as an option to include additional amenities. The space provided is not only professionally set up, but boasts a very central location in Swatar: a short car trip away from the University of Malta's main campus and Mater Dei Hospital and very close to Malta's largest and most populated city: Birkirkara. Additionally, Regus provide office space options in 3000 locations worldwide making them a smart choice for multi-national businesses who require occasional office space in many countries.
This venue is ideal for a series of short meetings, such as interviews, that include attendance by both foreign and local members.
SkyParks Business Centre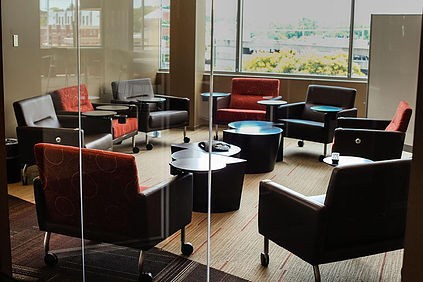 Image source: www.instagram.com

The SkyParks Business Centre has located a stone throw's away from Malta's International Airport (approximately 5 minutes) and is well equipped with board and meeting rooms on the upper levels (the view of the surrounding Luqa area is a bonus!). The lower levels of the building provide a number of services ranging from fitness, dining to child-care.
This venue is convenient for individuals flying in specifically for a business meeting before heading back on an outbound flight or a holiday in the Maltese islands.
Luxury Villas' accommodation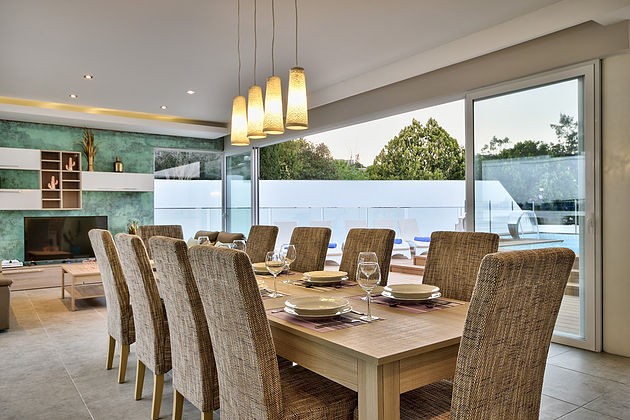 Image source: www.instagram.com

It is a pre-requisite of every management team to meet up once or twice a year for a planning or review week to brainstorm, assess and re-route the company's direction. For such occasions, we recommend staying at one of Luxury Villas' accommodation options to combine comfort and convenience with the appropriate space to work in a home away from home.
This venue is ideal for week-long planning or review gatherings where members are looking to work, live and holiday together.
Have you considered Malta for your business touchpoint? Let us know in the comments below with any suggestions you'd add to our list!